Do You Own A Vacant Home in Atlanta? We Buy Houses in their existing Conditions & can help you get rid of the headache.
NO REPAIRS NEEDED.
We know the stress and costs involved in owning a vacant property. We're a group of experienced homebuyers looking for houses in Atlanta in any condition. We buy houses in cash and are limited in the amount we can buy per month so fill out the form to get a
FREE

quote on what we can offer for your vacant home in the next 48 hours.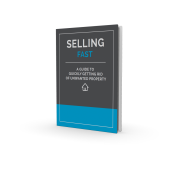 Get your FREE report!
Fill out this short form and you'll receive your free report on "SELLING FAST: A Guide To Quickly Getting Rid of Unwanted Property" in Atlanta. We'll follow up to give you a FREE cash offer on your vacant home with no obligations.